houzz にて『岩倉の家』が特集されました。 2022.02.25
houzz の海外サイトで、岩倉の家が特集されました。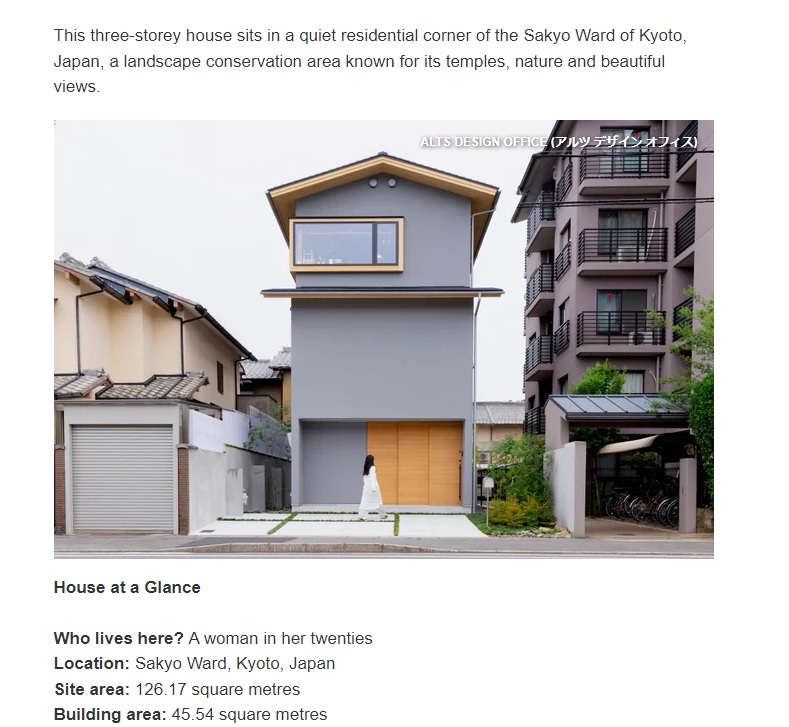 he owner, a Kyoto native, grew tired of paying rent, and realised that real estate prices were unlikely to drop any time soon. So, she took the plunge and bought her own home in a quiet landscape conservation area just a five-minute walk from her parents. There was already a three-storey building on the plot, but she opted to build a new house instead of renovating the existing structure.
She found architect Sumiou Mizumoto of Alts Design Office while browsing through various project photos on Houzz. This firm stood out to her when she was collecting design ideas for her future home.
The owner says that while she knew she was fond of simple decor, looking through the photos she collected in her ideabook made her realise that she also liked quaint, charming spaces. She looked at the profiles of a number of professionals in the Kansai area, and Mizumoto's designs struck just the right note between simplicity and quaintness.
Houzz Tour: This Kyoto Home Will Evolve With Its Owner | Houzz (ハウズ)
海外の方からみる日本の建築はどのようにみられているのか
気になります!
ぜひご覧ください。